Recent Gold Refiners Payouts
It's Quick and Easy to Sell Your Gold

1

Request a FREE Insured Shipping Pack
Complete the simple form on the

bottom

right side

of this page. Your Pack will be shipped today.

2

Send us your unwanted jewelry
Take our envelope with your unwanted gold, silver or platinum jewelry to any Fedex Store for overnight delivery at NO CHARGE! We receive most shipments the next business day. Return your pack within 48 hours and receive an EXTRA 10%

3

Get Your Money!
National Gold Buying will make a cash offer for the contents of your pack the same day we receive it. Accept our offer and we will send your money the next day by Check, Wire Transfer or by PayPal. Optional $30 fee for next day fedex or wire)
Client Testimonials Read More
"How easy?? So easy to sell your gold and other metals through National Gold Buying. The payout is great, much better than other gold buying sites. I weighed out two separate amounts of 14k gold and sent one batch to another business and was paid $150.00 less than National Gold Buying! Needless to say, I only going to sell my gold through National Gold Buying. "

Lisa Conti-Ripley from Placerville, CA - 02/17/2020
"National Gold Buying did not disappoint. They are by far the best. I was answered promptly, given a very fair amount for my gold, and money was processed the same day! I am so pleased and will refer anyone to them. "

Christina Romano from Warwick, RI - 10/27/2019
"The is the 1st time doing business with National Gold Buying , It was FAST have the check within 5 days , will do business again , THANKS"

Kwok Hui from San Gabriel, CA - 08/26/2019
"This my second time using national gold buying and their apprials is fair. They are quick and professional. I highly recommend this business "

Marquita from Philadelphia, PA - 08/03/2019
"I am very pleased with the courtesy shown. The offer was more than I anticipated and payment was received promptly-will definitely recommend to others!"

Martin Boxer from bklyn, NY - 03/08/2019
"I was nervous at first to just ship off my gold, however, within days I received a notice of their offer and it was extremely generous and reasonable, better than any offer I had gotten locally. It was a pleasure doing business with them and I will certainly use them again in the future."

Tonya Cerce from Santa Rosa, CA - 03/07/2019
"Very fast and helpful. Highly recommend them. Thank you "

Jack Capps from ODESSA, TX - 03/02/2019
"My experience with NationalGoldBuying.com was nothing short of spectacular. The process from the beginning was very professional and prompt. I received my appraisal back very quickly and was honestly blow away by the amount that I was offered to me for my jewelry. I highly recommend this site. "

Ryan Baeten from Lisle, IL - 02/27/2019
"This was so easy! They mailed me the whole packet and I just dropped it off. They called me to see if I needed help and then sent my offer very promptly. I definitely recommend it!"

June from Ridgefield, WA - 01/23/2019
"Quick, easy service that provides the maximum return I've seen on the market. So easy, even a caveman could do it! Lol"

Jill Bermudez from LONG BEACH, MS - 01/16/2019
"Wow, very fast evaluation and immediate payment for almost double what I expected. Many thanks."

GORDON HASTINGS from ANAHEIM, CA - 12/29/2018
"Had a fast and very good experience. I sent a small bag of broken gold and sterling jewelry pieces and received twice the amount I was offered at a local buyer. National Gold was easy and provided ongoing communication with a rapid payment. I will use them again and highly recommend"

Deborah Sampson from Hancock, NH - 02/06/2018
"I have used NGB twice and ,as always, the NGB team was very amicable and accessible. The process is very simple and free, their offers were fair, and their payments arrived very fast. They have my stamp of approval!"

Hemal Bhagat from Bradenton, AL - 01/07/2018
"Great service, fast, fair and a real pleasure to deal with. Great customer service and I am recommending to anyone who asks!!!!"

robert balmes from Shawnee, OK - 12/27/2017
"I sent my old silver jewelry to 3 different companies to see which would give me the best offer so that I would know which company to send my old gold. This company gave a favorable offer and I was pleased with the check that I received in a very timely manner."

LINDA Marvin from TALIHINA, OK - 11/20/2017
Sell your unwanted
jewelry and get
cash now!
Request a Gold N' Pack Jewelery Mailer by filling in the form below
We will Rush you a FREE pack including an Insured PREPAID return envelope for your jewelry.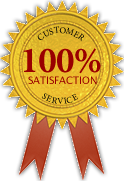 Free Valuation of your gold, silver or platinum jewelry. Simply fill out the form above and we'll send you everything you need to find out what it's worth.

Deal direct with the refiner.
No middleman! No Delays!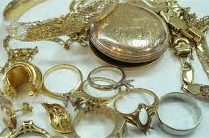 What Is It Worth?
Our valuation service is FREE! If you are not satisfied with our offer, we will return your materials to you quickly and at NO Charge.